Our Micropole and Wide Agency teams flew to Las Vegas for the Consumer Electronics Show (CES) 2020, which opened its doors this Tuesday, January 7. Here is a quick overview of the first announcements and new products.
15 kilometers traveled, 30,512 steps displayed on their watches: once again this year, our #InnovativePeople walked the corridors of the world's largest electronics trade show in search of innovations for our customers and the Group that are out of the ordinary and will impact the business of many sectors.
IoThink Solutions: when the Internet of Things becomes simple
Among the French nuggets, we find IoThink Solutions, a company specialized in IoT solutions. Its credo: make the Internet of Things simple. It presented the first ready-to-use web and mobile IoT platform that allows to connect to all sensors and connectivity on the market (more than 200). The "Kheiron IoT Suite" solution allows you to manage and control your entire IOT ecosystem on a single interface, regardless of the devices and data. It provides the essential tools to create a centralized IoT platform and exploit connectivity data, and allows to address different markets such as Smart Building, Smart Industry, Smart City, Smart Retail or Smart Energy.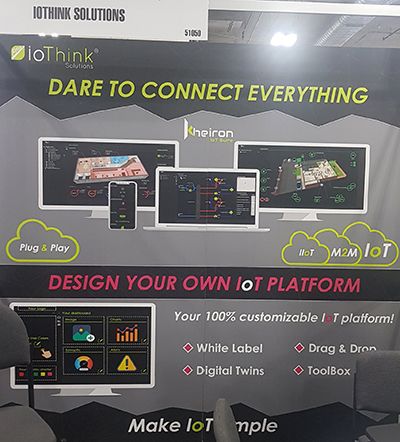 Invineo: a revolutionary wine dispenser!
The Ottowa-based company has launched a smart, connected wine-by-the-glass service that controls the temperature and serves the wine with precision. Compared to other solutions, its particularity is that no gas comes in contact with the wine: it is packaged in a special container that meets this requirement so as not to alter or oxidize the contents. The data related to temperature, price and quantities are managed in an Amazon cloud that our teams in Belgium have set up since Invineo is one of our customers!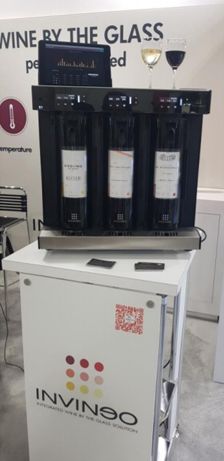 OneVisage presents its 3D facial recognition solution
For the second time represented at CES, Swiss innovation is also putting on a great show! The Swiss start-up OneVisage has developed a 3D-based facial recognition solution that dematerializes the biometric data needed to recognize the storage and use of this data in the form of QR codes. Intended to protect valuable data, OneVisage meets the security challenges of biometric data and the RGPD, since no photo is stored on a server or in the cloud: only your smartphone contains a QR code that will be compared with what the 3D camera will capture of your face in real time thanks to an algorithm.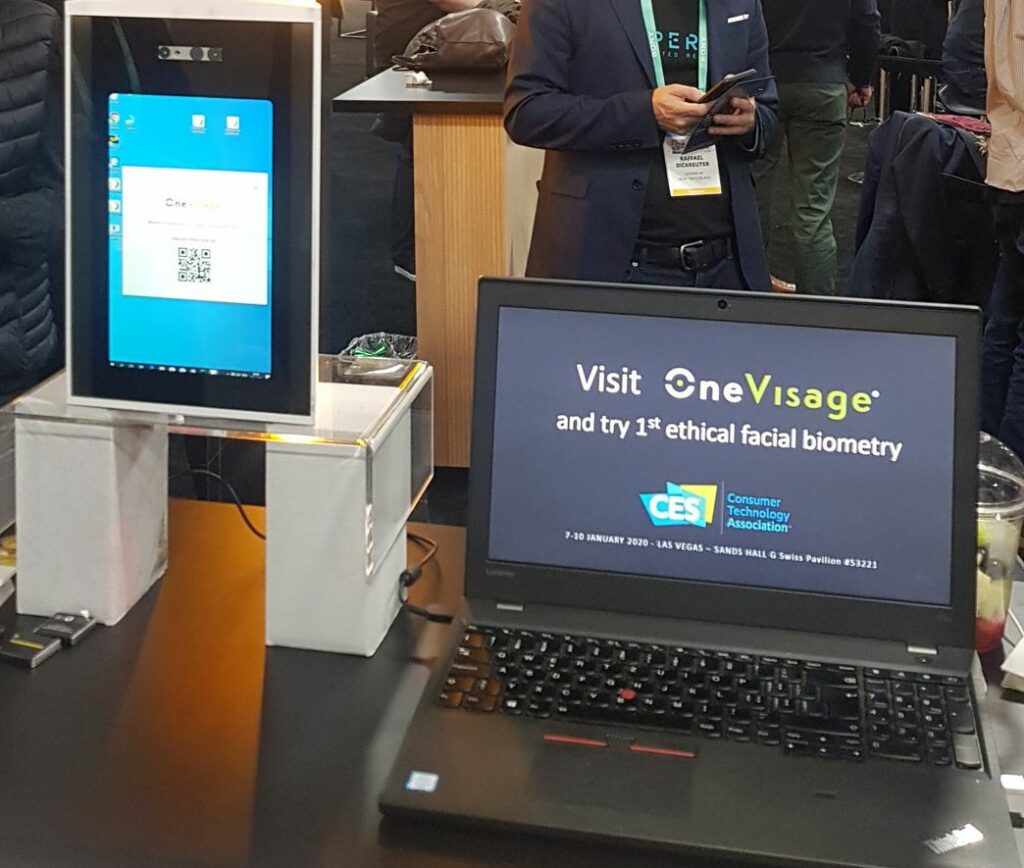 Icosamed: connected underwear to detect cancer
Another great innovation from SwissTech, which is at the crossroads of the medical and wearable worlds: Icosamed offers prototypes of connected underwear that can prevent the development of breast, prostate, and lung cancers, etc. This technical feat is made possible thanks to ultrasounds that can detect any abnormal change in cell mass and the appearance of cancerous cells. This is a pre-diagnosis that is done in real time and on a daily basis, in addition to a mammogram performed every five years, for example.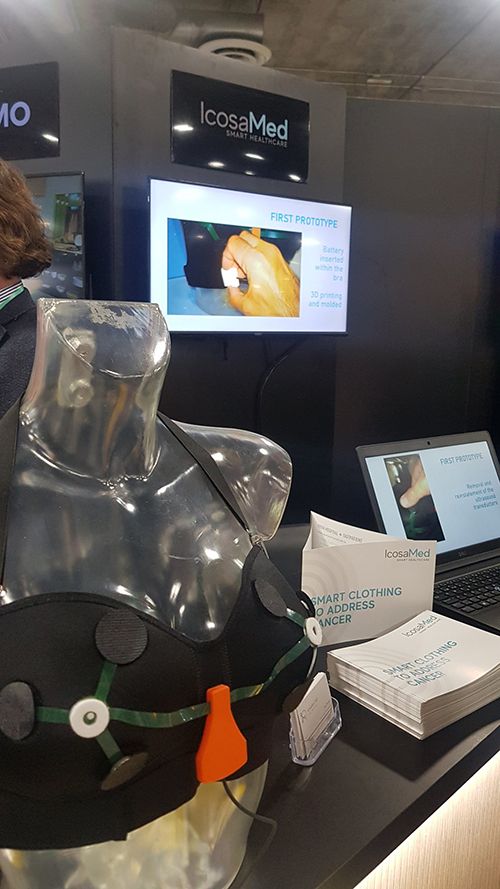 Increasingly autonomous and connected cars
Technology is disabling sectors: automotive, telecom, entertainment, tech and retail are strategic partners and can no longer develop without each other.
Amazon is integrating Alexa into more and more manufacturers (BMW, Ford, Toyota, VW) to control the features of one's car or pay at the gas station by saying "Alexa pay for gas," for example.
BlackBerry offers its data and AI solutions to improve car safety, with Jaguar and Land Rover among others.
With Samsung and 5G, the car becomes connected in real time to its environment and road infrastructure: warn how long it will take for the light to turn green; enable instant games to be downloaded for children in the car; alert about accidents and problems on the road in real time by being connected to other vehicles...
Sony created a surprise by presenting its Vision S electric car, whose interior is full of connected services and screens, and where we can think that Sony content, games and films will have a good place to take.
Voice (Alexa, Hey Google...) does not kill screens!
Screens are everywhere - household appliances, fashion, automotive - and of all sizes, defined, flexible, foldable, pivotable...
Royole's soft screensare integrated into handbags
Samsung's swivel screens adapt to the type of content you are watching (movies in landscape, social media interactions in portrait).
LG's rollable screens made a splash last year with the LG 4K Signature OLED TV R. This year, LG is introducing a new feature: a UHD rollable TV, this time for the ceiling, to better disappear from the room when not in use.