Innovation is our DNA: we have been innovating since our creation.
The abundance of technology is disrupting businesses and organizations. The multiplication of technologies around Data is causing the reinvention of consumption and production methods, and the reinvention of organizations. Whatever your sector, it is essential to reconsider your activity in the light of the innovations and perspectives that are open to you.
Inspired, since its creation, by collective intelligence and the exploration of new territories through Data and Digital, our teams position themselves with passion at the heart of these issues by working to anticipate the changes in the world.
Micropole provides its customers with support in the acculturation, reflection and implementation of innovation in their organizations thanks to a dedicated team and through our Open Innovation program.
Open Innovation is more than a process, it is an organization that must be in place. For many years, our teams of experts have been involved in following technological trends, detecting, testing and validating solutions / methodologies and start-ups that will enrich your data and digital projects. This culture of continuous R&D encourages the creativity of our employees and allows us to innovate collectively by establishing privileged relationships between start-ups, editors, researchers and your own teams.
Micropole's Open Innovation culture has been part of its DNA since its creation and is deployed through :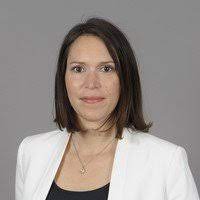 To achieve our mission, which is to help our clients stay ahead of the game by exploiting the full potential of Data, we address three inseparable worlds.
Director of Transformation and Experience