Micropole Greater West includes the Nantes, Niort and Rennes branches.
With a focus on Data, Digital and Cloud, the Innovative People in the West address the entire value proposition and know-how of the Group.
Present as close as possible to the ecosystem of partners, professional networks and economic development players, we support our clients in the insurance-banking, retail, agri-food, industry and public sectors in their Data and digital transformation, notably through innovative methodologies such as Datathinking®.
The Grand Ouest agency, under the leadership of its Director, Adeline Chaye, also invests in and implements methods, skills and expertise for the development of a responsible digital environment within organizations.
Based on our values of commitment and teamwork, we want to have a positive impact in the transition to a more responsible digital world.
An agnostic consulting position, a guarantee of cohesion, in a context of IS transformation.
Our neutral stance  and our consultancy approach enable us to cover the entire value chain, from the definition of a strategy to its operational implementation.Expressing our skills in a variety of client projects is a constant and very rewarding challenge.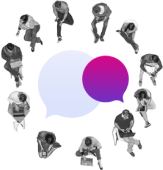 contact.grandouest@micropole.com