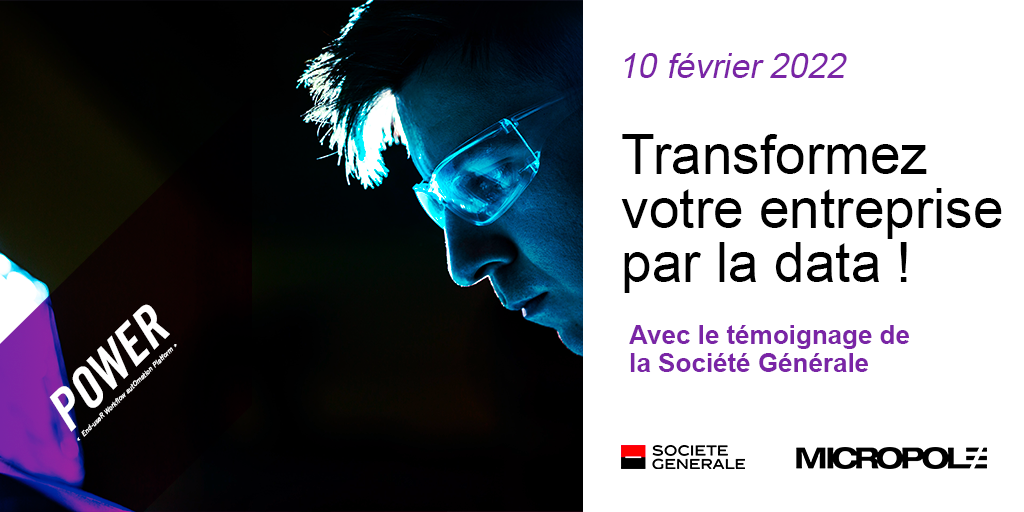 AFTERWORK : Transform your business through DATA !
Put your data science models into production.
According to Gartner, 85% of data-related projects are not industrialized!
Due to its complexity, the industrialisation of data science models is a process that can sometimes be postponed or never implemented.
So how can we industrialise these models? And how can business and IT work together to meet these new challenges?
We will have the pleasure to explore all these questions during an Afterwork with our client, Société Générale, who will review its transformation through the POWER project(End-useRWorkflowautOmation Platform) which is based on 3 strategic axes: Boosting the Data Science capacity of the Financial Department, Adopting new "Self-Service" tools by the controllers and Building the industrial IT Framework of the level 2 control department
This evening will be an opportunity to present some business use cases developed, the organisation put in place between the business teams and the Group's IT department and the industrialisation capacities put in place to deploy these Data Science/Machine Learning models quickly and at a lower cost.
Our experts will discuss with you how to put your models into production using a structured methodology and technological and human resources that are transversal to your organisation.
PRACTICAL INFO

We will be pleased to welcome you in our #innovative Space, the OpenGround
*Subject to favourable health conditions. In case of constraints requiring the cancellation of the face-to-face format, this event will be maintained as a live webinar.
Where & When:
Thursday 10 February 2022 at 7pm
MICROPOLE - 91-95 rue Carnot, 92300 Levallois Perret.
On the programme:
18:45: Welcome
7pm: Introduction - The challenges of industrialising data science models
7.15pm: Feedback from Société Générale
8pm: Questions / Answers
20h30 : Closing cocktail & Networking