Explore new data horizons with Google Cloud
Combine all the know-how of Micropole's certified experts in customer and sector knowledge with the power of Google Cloud.
Transform your business through the power of Data and Analytics and accelerate your growth with Google Cloud and Micropole's Google Center of Excellence.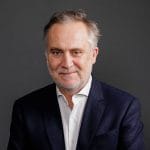 GCP to accelerate the impact of Data on the business of companies
Our unified vision, combining business understanding and technology solutions, allows us to deploy the most relevant GCP services to our customers' business challenges.
Director of the GCP Center of Excellence