Dedicated places, catalysts of innovation
Each of Micropole's regional agencies provides spaces dedicated to the ideation, co-construction and industrialization of innovative solutions. We work with a local and/or national ecosystem. 
With a DNA driven by the group, our teams develop an innovation capacity based on intuition and know-how to detect new technologies and uses, and to accompany you in anOpen Innovation approach, in close proximity.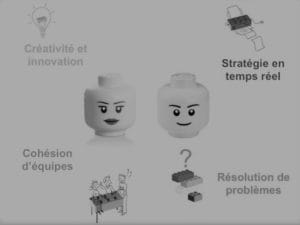 The teams are working on imagining and developing new experiences around conversational, real-time image analysis, facial recognition, product recognition and other AI solutions to improve customer knowledge, relationships and loyalty.
It is possible to experiment with the solutions of tomorrow that our #InnovativePeople and partners are building around augmented and virtual reality, behavioural analysis, automation through robots and many other solutions to enrich  customer experience, facilitate  processes or improve  business.
Three spaces for creation and reflection
Our innovation spaces are designed to encourage reflection and creativity to develop co-innovation in a space that is as flexible as your ideas. Each room has its own particularity to optimize the efficiency of the participants (creation room, lab for crafter, demonstration space, ...).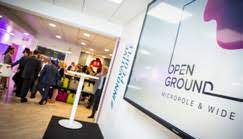 Among these labs, the Openground is the concrete incarnation of an original Open Innovation strategy that invites companies to experience the company of the future.
This collective intelligence factory, managed by our Chief Innovation Officer, is located at the heart of Micropole's headquarters. It is a new place where we think today to write tomorrow, promote new inventions, and create new possibilities.
The Openground offers both integrated services and tailored, personalized offerings. You will find demonstrations of innovations capable of transforming your business, your relationship with your customers and your operational efficiency. All your challenges can be met there!
Micropole's Nantes office embodies a spirit of innovation and co-creation, supporting its clients in their innovative approaches and providing a space conducive to experimentation for its employees.
In addition to the innovations offered by the group, the Grand Ouest decided very early on to direct this approach towards the development of a more responsible digital environment in all its areas: Digital Business Data Driven & Cloud Acceleration.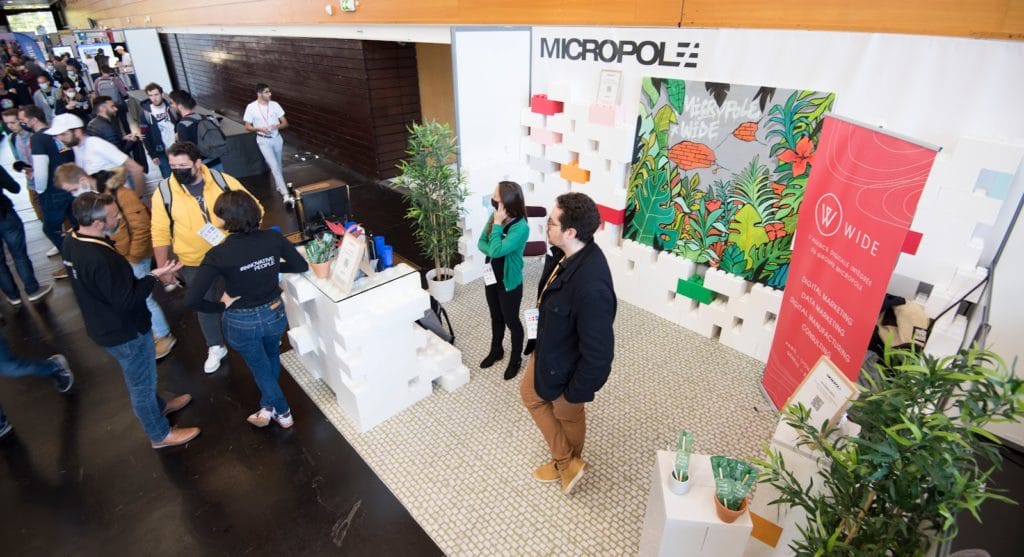 In a perpetual process of innovation, the Micropole agency in Lyon has recently set up a new space called Creative Hub within its premises.
The Creative Hub is a real place of reflection, with an original and colorful decoration. Its vocation is to reinforce the team spirit by allowing the #InnovativePeople to meet in a warm place, and to encourage productivity and the emergence of new ideas.
A symbol of the agency's transformation, this space allows clients and candidates to be received in an innovative and disruptive environment, where employees are changing their working methods.
It is above all a place of sharing and exchange that allows us to bring methods such as DataThinking© and agile methods to life on the agency's projects.
An InnovativeRoadtrip in the heart of our regions, closer to your teams
Contact our agencies in Paris, Lyon, Nantes and Niort and discover pragmatic innovations, integrated services and customized offers. You will find showrooms dedicated to innovation. And thanks to Data Thinking©, you will rethink your business, to develop an agile mindset, in order to meet all your challenges.
#Acculturate
Share the right information and provide the best solutions.
#Experiment
Script and test your wildest ideas in real life.
#Industrialize
Deploy your projects on a large scale, quickly and efficiently.