Enhance the value of your data and consolidate your 360° customer vision thanks to a single customer repository
Do you want a truly business-oriented approach? To improve the use of your data and consolidate your 360° customer vision?
Find out how SEMITAG and MICROPOLE have responded to these issues with a single customer repository!
Context
Created in January 1975, SEMITAG is currently in charge of operating the public transport network in 49 municipalities of the Grenoble metropolitan area.
To date, the company is considered the1st 100% accessible network in the world.
Some key figures for the SEMITAG network:
1480 employees
254 buses
5 tram lines / 7 Chrono bus lines / 12 Proximo bus lines / 26 Flexo bus lines
89,238,000 trips per year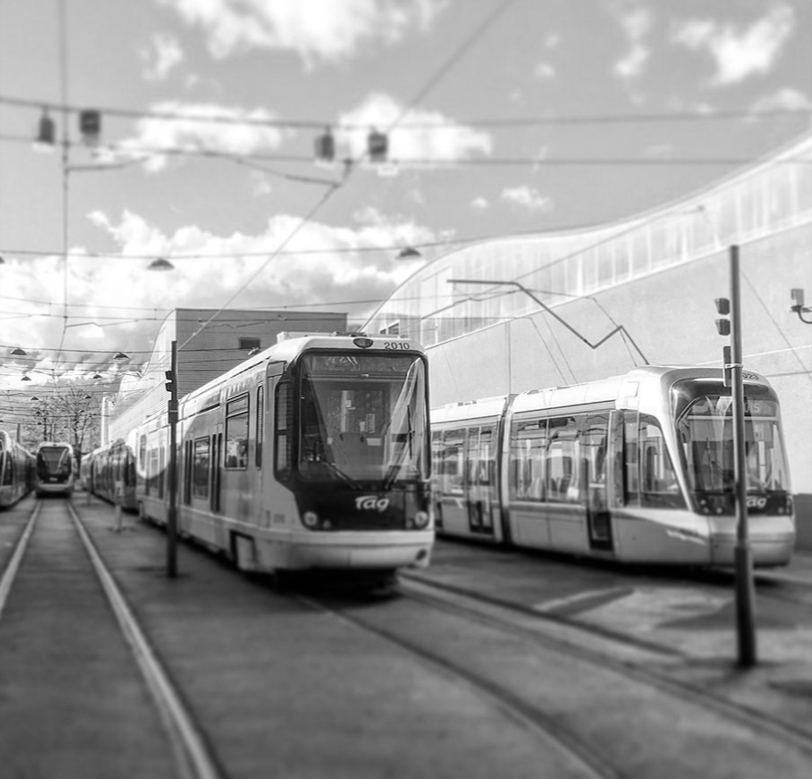 Challenges
To respond effectively to its main missions, which are the qualitative and quantitative development of the transport offer and the support of different modes of transport as alternatives to  private vehicles, SEMITAG has launched a data governance project and the creation of a decision-making platform to optimise its business analyses while constructing a cros-cutting  data repository.
The main challenges of this project were to support SEMITAG agents in researching and entering files in real time, identifying Grenoble's public transport customers and analysing their usage. The objective was to homogenise, centralise and cross-reference all this analysis data to better target future marketing actions.
With this in mind, and in order to provide a solution to these issues, MICROPOLE has assisted SEMITAG in :
The creation of a single customer repository to consolidate the 360° customer view, via quality management processes (MDM). This approach allows all business applications to benefit from data derived solely from this customer repository.
The definition of its future decision-support platform through a business-oriented approach
The design and implementation of all the interconnection and supply flows of the decision-making chain, up to the restitution bricks.
Methods and Solutions
During this project, a Data Hub-type architecture was considered and the Talend Data Services package was chosen.
Talend Data Integration, Talend Data Quality, and Talend Data Stewardship were used to consolidate all the data. The existing data was then recovered  and cleansed.
At the same time, inter-application flows were implemented using the Talend ESB tool to input and distribute data in real time.
A Back Office solution for the administration of reference data was implemented via the Adminify framework, an accelerator offered by Micropole.
Finally, the Front Office part was entirely realised via Angular web technology to offer a single input interface, regardless of the tool used (sales terminal, mobile application, website...).
Benefits
This deployment enables SEMITAG to respond effectively to its issues:
The quality level of the reference data (the user) is known and controlled
At least 8 data sources (applications) consolidated into a single customer reference  base
Several million customer and address data corrected
Consolidation of users in a single, shared database (360° vision) facilitating exchanges with the various systems
GDPR restrictions are more easily applicable
Data analyses on transport usage is more reliable. 99% deduplicated data (and therefore more efficient data analysis via the usual reporting tools)
Better conversion rates for marketing campaigns
The strong partnership between Talend & Micropole efficiently and reliably guided this project in full compliance with   time and cost commitments.
Talend's suite of solutions addresses today's data issues, through common data quality problems (duplication, incompleteness, desynchronization, etc.). Micropole's expertise enabled us to make the best use of these tools and to interface successfully with our multiple applications and partners.