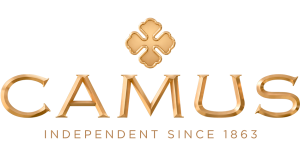 Provide your employees with a solution to accelerate their sales processes and marketing expenses
Do you want to save time by optimizing your sales process and managing your marketing expenses? Do you need a high-performance tool that enables collaborative working? Find out how Micropole supported CAMUS in a project to manage sales activity and marketing expenses.
Context
Camus is a French family business which produces and markets cognac throughout the world. It has a turnover in 2021 of 66 million euros and employs 120 people.
Their tasks:
Production of high quality cognac under the name "Camus la Grande Marque
Marketing of cognac throughout the world
Challenges
Camus called on Micropole in order to better manage the group's strategic sales and marketing activities.
The implementation of a flexible and collaborative tool became necessary for Camus in order to optimize the processes of data collection, consolidation and follow-up which were previously time-consuming and limited.
With Jedox, the Camus teams now manage the sales and marketing process on a unified platform, according to defined workflow steps with different contributors, facilitating management and analysis.
In addition to these objectives, the chosen tool had to meet the following requirements:
Rights management
Data reliability
Time saving
Methods
Camus chose to rely on JEDOX and asked Micropole to implement the solution.
Jedox is a cloud-based performance management solution (EPM), based on multidimensional technology. Its intuitive, unified platform enables rapid user adoption.
The flexibility of Jedox allows to combine both a top down and a bottom up vision to best cover the business needs.
The tool allows for real-time simulation of the margin through the implementation of management rules.
This project was led by our expert consultants with a hybrid project management approach, combining the V-cycle method and the agile method, thus enabling close collaboration with the business lines (business, IT and accounting).
Benefits
The implementation of the tool offers the Camus Group :
Better management of allocations
Saves time on data collection and consolidation
A better quality of the follow-up of the costs
Reliability
Scalability