Redesign of Hennessy's global e-commerce platform
Hennessy has entrusted Micropole with the redesign of its global e-commerce platform.
How is Hennessy reaffirming its global dimension through digital technology while strengthening its proximity to its local customers?
Visit the Wide Agency website to find out more.
Like all sectors, the spirits industry has not escaped the crisis, and the company, which exports 98% of its production, had to think of a new global digital strategy by putting the customer back at the heart of its business.
To do this, it was necessary to implement a platform that enhances the entire maison universe, generates consumer engagement and develops customer knowledge.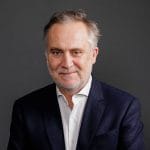 This new project reflects our ambition
Combining data, design and technology to improve customer experience performance.
Managing Director Wide Agency