Dematerialising business processes simply with a Low Code solution, the SNCF Réseau challenge
Do you want to make your business processes smoother, more structured and reliable with a fully paperless solution?
Find out how Micropole helped SNCF Réseau PSL by implementing an efficient, easy-to-use and secure worksite planning application.
Context
SNCF Réseau is one of the 5 companies of the SNCF group. It is a key player in the development of rail services in France and Europe, and is responsible for maintaining, managing, modernizing and securing the network. It also commercializes access to the rail network for all passenger and freight railway companies.
Its main functions are to develop the rail offer on these lines, to assist these rail network customers through a catalogue of offers and services and to modernise the rail infrastructure.
Some key figures:
5 million daily passengers
28,000 kilometres of lines
10,000 commercial trains running daily on the network
More than 53,000 employees, including 1,200 agents.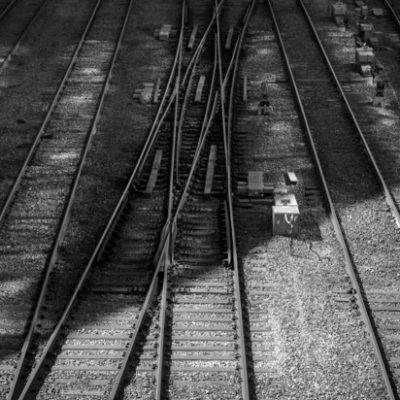 Challenges
Until the end of 2020, more than 1,500 construction sites have been planned each year with the aim of modernising the infrastructure. SNCF staff can volunteer to take part in some of these workcamps. As the planning process lacked traceability, SNCF Réseau PSL wanted to dematerialise it into a single application in order to improve and streamline this process. The company therefore commissioned Micropole to support them in this transformation. The implementation of the application aims to :
Organise and facilitate communication and planning
Better anticipation of personnel and worksite management
Improve and make the process more reliable
Provide and propose a new service, based on existing uses of Microsoft 365
Methods and Solutions
In order to provide a solution to these challenges, a Low Code approach was considered and several bricks of the Microsoft 365 solution were favoured for the implementation of the application:
Power Apps for the mobile application for agents
Power Automate to manage the process
SharePoint Online to manage data storage and back office
Through the implementation of these bricks, volunteering on site is now simplified. With the SharePoint back office tool, the planning cell declares work sites and sessions by entering the various characteristics of the work site (nature of the work, location, weekend intervention, type of authorisation, name of CDL, response deadline) and of the session (start/end time). Thanks to the Power Apps mobile application, an agent will be informed of calls for volunteers on planned work sites, will be able to volunteer and simply submit his request to his DPX. The DPX can validate the volunteering of his agent, who will be assigned to these different workcamps by the Planning Unit.
Benefits
The implementation of the Low Code Microsoft 365 solution (Power Platform) as part of the dematerialisation of the SNCF Réseau PSL construction site planning process enables them to achieve the following objectives
Process automation
Process traceability
Smooth interfacing
Simplified consolidation
Saving time on the allocation process