Our Micropole and Wide Agency teams flew to Las Vegas for the Consumer Electronics Show (CES) 2020, which opened its doors this Tuesday, January 7. Here's a look at the latest innovations and nuggets detected during this third and final day on site.
15 kilometers traveled, 30,512 steps displayed on their watches: once again this year, our #InnovativePeople walked the corridors of the world's largest electronics trade show in search of innovations for our customers and the Group that are out of the ordinary and will impact the business of many sectors.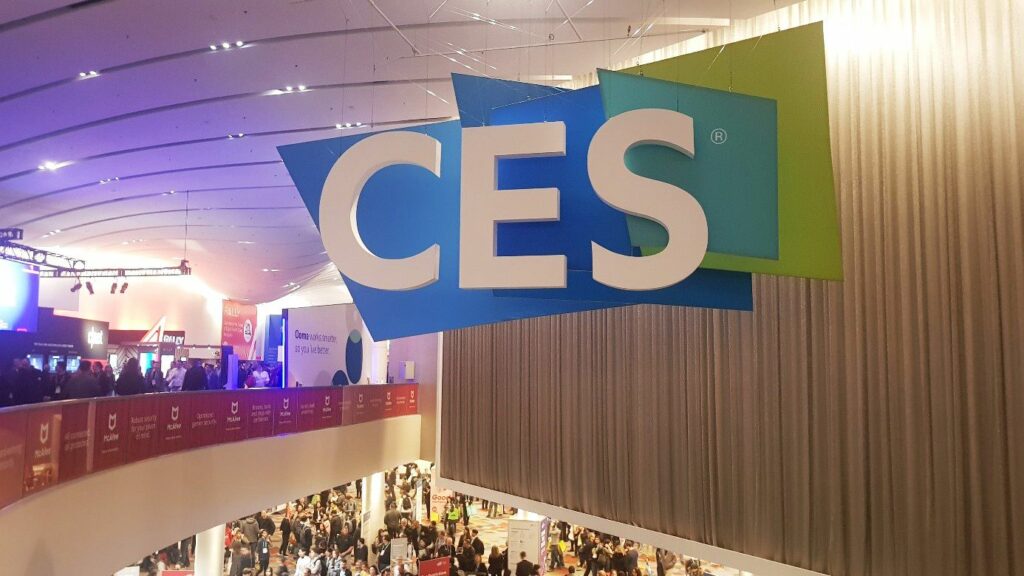 AI-created avatars and creatures are becoming more and more impressive
Among the discoveries to remember in terms of Artificial Intelligence, we find the South Korean company Saltlux which unveils its virtual human Sandy. Designed to offer a unique interaction, she is able to answer all your questions. Nevertheless, this demo left our #Innovative People a bit hungry: although the synchronization between the articulation of the mouth and the sound emitted is not perfectly optimized, the conversational AI is still amazing.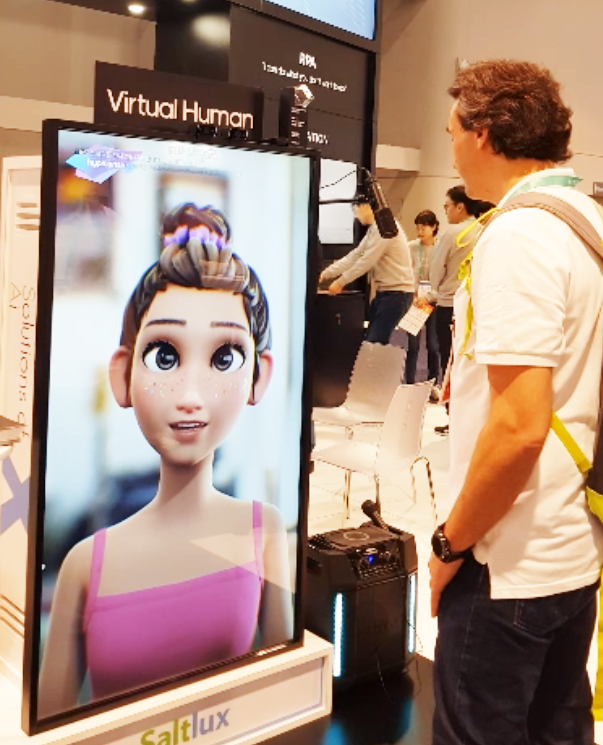 On the other hand, Samsung's Neon project has created a buzz by proposing an AI capable of generating life-size, ultra-realistic "virtual humans". The process used here is fairly standard: the technology is based on photorealistic synthetic images of real humans scanned in 3D, graphic special effects and video rendering. The most innovative part is the AI brick that creates the expressions and movements of the avatar on demand. Thus, each Neon promises to be unique and endowed with its own personality that will evolve over the course of interactions: they will be able to borrow the look, features or voice of existing people without being carbon copies.

No great revolutions in augmented and virtual reality
There are also some augmented or virtual reality solutions, but no major developments. Even if resolutions are constantly improving - with 4K or the arrival of 8K models - the viewing angles are still very limited (110 degrees, sometimes 210 degrees) and the devices are heavy, cumbersome or limited in terms of autonomy (battery).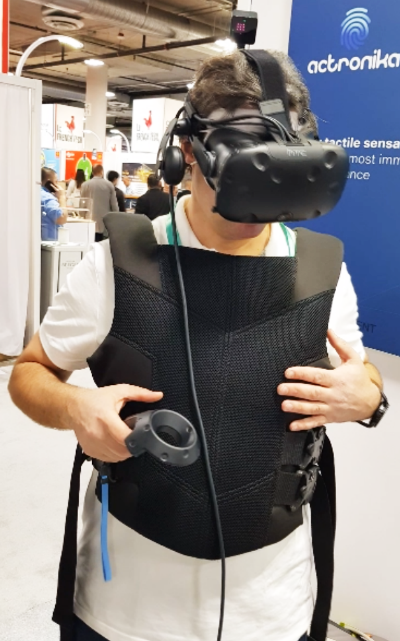 On the other hand, it is interesting to note that the related devices are developing, with this haptic vest for example, which will allow to feel certain body sensations in connection with what happens behind the glasses, or gloves which recreate the sensations of touch.
Smart Health (or connected health), a key focus of CES 2020
Fingertips offers a complete ecosystem to improve the quality of life of people who are losing their mobility and independence, including a connected cushion called "Viktor" . It allows elderly people to keep in touch with their loved ones, to control the connected objects integrated into their living space or to trigger alerts, without having to master digital or connected tools. From an ergonomic and UX point of view, the device is very simple and allows to perform a large number of actions.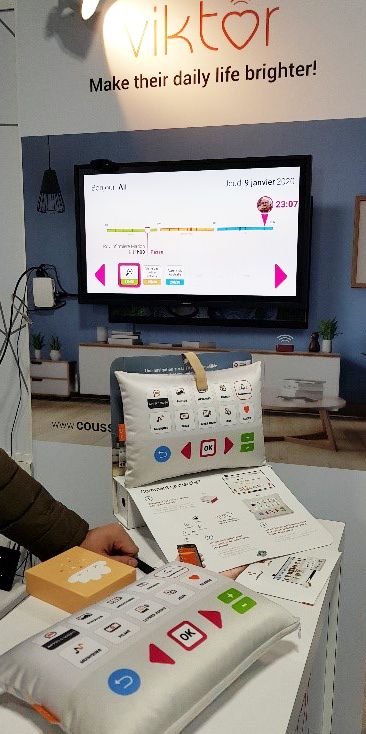 The French start-up Grapheal has developed a connected bandage that monitors the state of healing or the potential infection of a wound. No need to change the dressing every day: graphene as a nano-material and a simple contact via NFC with one's smartphone - the same as in contactless bank cards or the Navigo pass - are enough to monitor the evolution of the wound (duration of data retention in the dressing) over the last 24 hours.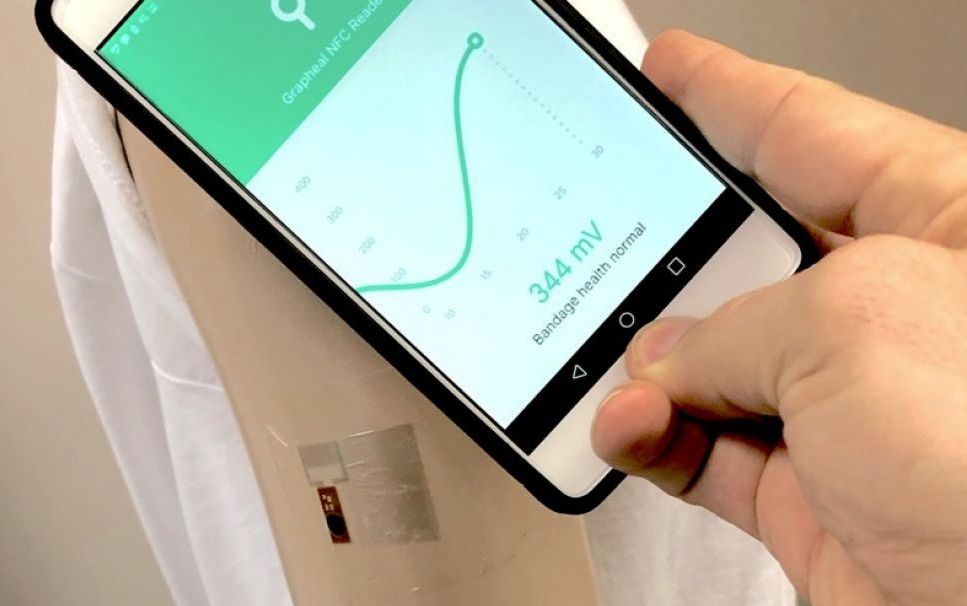 Voicebots, the future of chatbots?
While chatbots have developed strongly in recent years and are beginning to be used in many sectors, voice recognition solutions still need to be customized. Vivoka made its voice heard at CES with Voice Market, the first marketplace dedicated to voice that brings together the various players in this field. It allows you to build a chatbot from start to finish by combining the bricks of the various players with each other. The challenge is to be able to choose between several wake-word solutions, several speech-to-text providers, and conversational schemes depending on the bot's target, its market and its business model.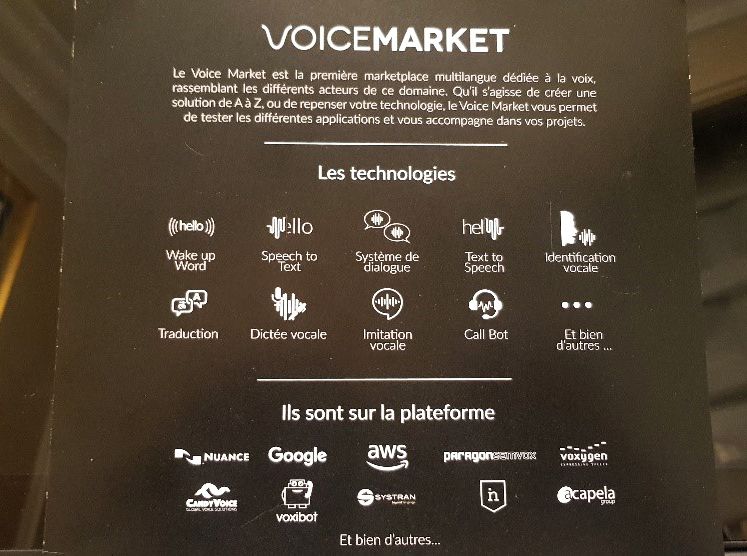 Thank you for following the CES with us!